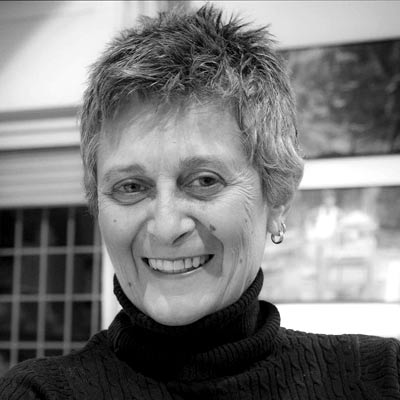 Linda de' Nobili lives and works in Rome.
She has specialized in the Centro Sperimentale di Fotografia Adams and in the Scuola Permanente di Fotografia Graffiti , Officine Fotografiche in Rome. In the last years she attended several master classes with Lina Pallotta, Antonio Xoubanoava, Massimo Mastrolillo and others.
Her reportages express the desire to describe through images the life of people she meet and her goal is to communicate that diversity should be seen as a specific resource to be exploited, in the contribution that each individual can bring to the community in which he/she lives.
For Linda de' Nobili photography is first of all a need, a necessity that goes beyond a sterile perfectionism. It's the desire to record, tell through images all aspects of reality; it is the means that sometimes become an investigative tool and a social protest.
Today more than ever, photographing is a necessity and a challenge, the difficult attempt to give voice to the downside, the viewpoint hidden behind the expected one. Disassemble, expose and uncover a way of feeling and seeing which is immediate and legitimate and show oppositions, failures and conflicts on which stereotypical images stand. Investigate the dark as the opposite and essential element of the light.
She co-worked with Amnesty International, Biblioteche di Roma, Roma Capitale, the Ministero per i Beni e le Attività Culturali, the Educazione al Benessere association as a photographer for theater workshops and with Roma Auditorium in the "Collezionista di e con Giampiero Mughini.
She won several prizes and received honorable mentions.
As a reportage photographer she also did exhibits. Among others: "Figli di un dio minore" The child slavery in Ghana and Benin, "Uklì Bulà" Initiation to adulthood: The Hamer and the bull jumping ceremony", "I richiami del Vodù", "Narrazioni di quotidiane appartenenze", "Souvenir",  "Jàmm ng fanaane Senegal" , "Il popolo dei Misteri di Trapani"
Pubblications
Publication in the national newspaper "La Stampa" of two images taken from the reportage about Vodù on the article "The New Year's Voodoo between blood and prophecies" by the journalist Miriam Massone, 2011.
"Behind Morocco people" texts and photographs about Morocco, Ed. Ennepilibri, 2005. Afterword by Silvio Marconi "Figs and fruit of Sycamore" Ed. Libreria Croce, 2001
Publication of the reportage "The child slavery in Ghana and in Benin" in the magazine Africa.
Collaborations
Amnesty International

Libraries of Rome

Roma Capitale (the municipality of Rome)

Teatro Valle Occupied

Ministry of Heritage and Cultural ActivitiesSuperintendence for Archaeological Heritage of Rome – Collaboration as photographer for the publication of the results of archaeological investigation at the necropolis area of Vigna Pia

"Educazione al Benessere" ("Education in Welfare")  Onlus  Association, Rome




– Laboratory for frail elderly and able-bodied




– Biennal artistic collaboration




– Photographer of laboratory (Pallino park-Agorà)




– Set photographer at the end of each project concluded with the play "The tower new confines" at the theaters Ambra Jovinelli and Il Vascello of Rome (2008/2009 Edition)
Collaboration as photographer during the preparation of the play "The Collector" – Auditorium, Rome